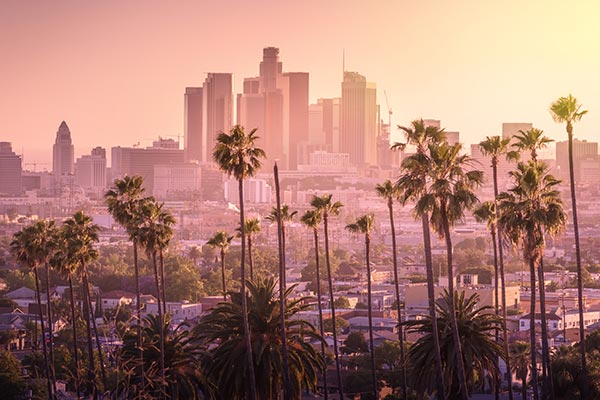 One of the most popular auto transport destinations in the United States, Los Angeles is a city that we can get you quotes to ship to or from pretty much any time of the year.
However, prices into and out of Los Angeles typically go up during the summer months, depending on conditions, because more often than not more people are going to or from than there are carriers to haul them, which puts prices at a premium for a few weeks until things even out.
This logjam is easily avoidable if you're not pressed for time; just wait it out, it doesn't usually last all summer. Make sure that if you're transporting to or from L.A. you notify us about a week ahead of time so we can keep up with the most current prices during the summer months.