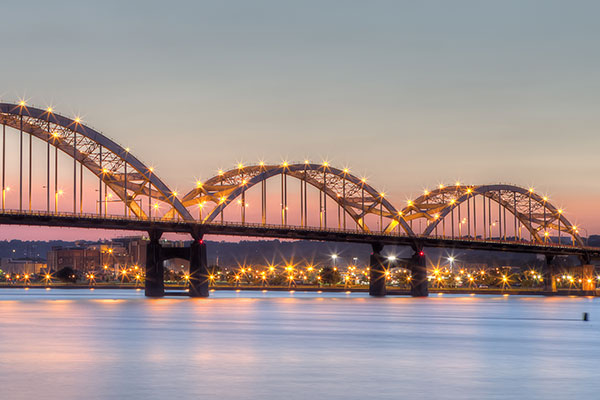 The city of Davenport is perhaps not the largest city in the state of Iowa - it's the third-largest, with a population of just over 100,000 residents.
Though not the most ideal transport location due to being in Iowa, a rural state with few major metro areas and a relatively low population, Davenport sits along I-80, a popular auto transport corridor through the upper-middle parts of the United States. It runs east-west from New Jersey to California, which means carriers can stay along I-80 for the entirety of their route either there or back, which definitely makes it easier for them and cheaper for you. When shipping to Davenport it's best to ship out of a major metro area, as carriers are more willing to transport a vehicle if it's coming from an easy-to-get-to location.
Call Ultimate Auto Shipping at (954) 796-2023 to have your vehicle shipped to or from Davenport, Iowa.