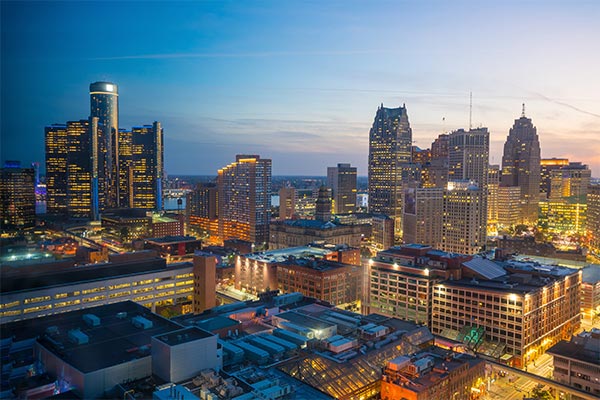 Detroit is a major city in the state of Michigan and is actually quite a popular auto transport location, primarily because it is still a major automobile manufacturing and distribution center of the Great Lakes region.
There are several major interstates that run in and out of Detroit that definitely make it easier for shippers to get into or out of the city, including I-75, I-94 and I-96. I-75 connects Detroit with Toledo, in Ohio, as well as Flint and much of upper Michigan - many carriers will run routes along I-75 as it's the easiest way into and out of northern cities such as Saginaw.
I-94 connects Detroit with Ann Arbor and Battle Creek, as well as giving carriers a route to Chicago, which is another major auto transport location. I-96 runs northwest to Lansing and Grand Rapids, servicing much of the more local transport scene.