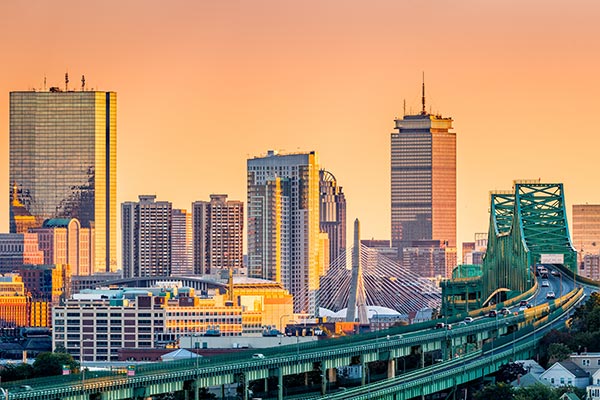 Massachusetts is a truly interesting state; it's been around for close to 400 years now and is one of the most populated New England states.
Massachusetts has a long history and today its largest city, Boston, is the northern end of the BosWash metro area, a huge string of city that extends from Washington, D.C. in the south all the way up to Boston and its surrounding metro area.
This certainly helps when it comes to shipping into or out of Massachusetts, though it can be difficult during the winter months when the weather starts turning nasty and snow starts causing problems for logistics companies of all shapes and sizes. However, prices to or from most areas of Massachusetts are usually pretty reasonable year-round.