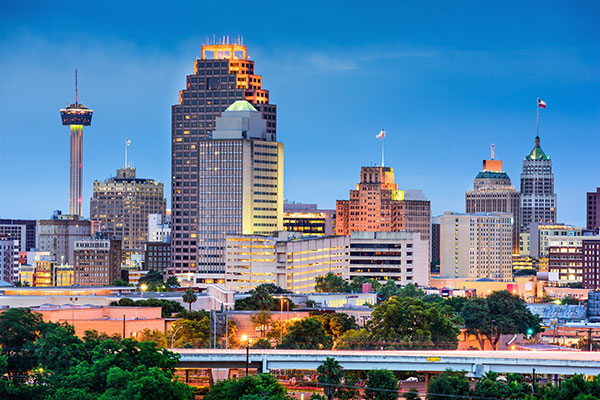 San Antonio is a major city in the middle of the state of Texas. Almost every interstate in the state passes through it and it is a prime auto transport destination for many customers and carriers throughout the year.
Located in the heart of Texas, San Antonio serves as a major junction and crossroads for many carriers running routes throughout the Deep South and west into California, and as such finding carriers to move a vehicle to or from San Antonio should not be a difficult endeavor.
While some areas are harder to ship to come winter time, San Antonio is not; the weather stays auto transport-friendly year-round, though thunderstorms can cause some delays in pickup or delivery in San Antonio.
Call Ultimate Auto Shipping at (954) 796-2023 to ship a car to or from San Antonio, Texas