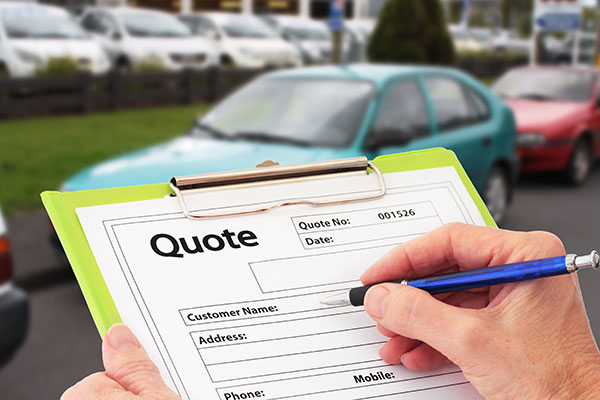 If you're searching around looking for different auto shipping quotes to compare, kudos - you're doing it right. But what exactly goes into your auto transport quotes? Why are they different, but all generally within the same range? There are a few different reasons for this, but ultimately it comes down to who's working with who - i.e., what auto transporters these different companies are using frequently and how good their representatives are at gauging the market and seeing where the best price sits. It's not an easy task, but it's definitely one that gets easier the longer you've been doing business, which is why we're here to tell you what each factor in your quote is and how important it is to the overall price.
Your pickup and delivery locations. These are crucial because where they are geographically and how far apart they are from each other are going to play the most important factor in the cost of your auto transportation. It's generally cheaper to ship into or out of major metropolitan areas, as there are more potential customers in the area and thus the odds are more likely that a shipper can pickup up more than one load in a single stop.
What type of vehicle you're shipping. Though not quite as important as where you're shipping from and to in terms of its impact on your price, what you're shipping can have some say in how much you pay. Generally standard quotes given out are for a small car on an open auto transport carrier from where you're shipping from to where you're shipping to. Larger vehicles typically will cost more to ship than smaller ones, as they're heavier and cost the shipper more in fuel to transport them. Make sure to have the year, make and model of the vehicle you're shipping, and if it's been lifted or is exceedingly long make sure to let your representative know when you call for a quote.
When you're shipping your vehicle. This is more of a seasonal thing, but it can have an impact on your shipping costs depending on where you're shipping from and to. There are a lot of different areas in the U.S., and some are prone to severe weather at certain times. Northern states are typically covered in snow throughout the summer months, which decreases carrier availability and increases prices because no one really wants to battle the snow and ice, so they shift their routes down south. This is often why shipping from and to southern areas in the U.S. is cheaper in the winter - more carriers are running southern routes to escape the snows up north, which decreases prices as it increases carrier supply throughout the south.
If you are looking to ship a vehicle of any type, we here at Ultimate Auto Shipping can help. You can fill out our free online quote request form to the side of this blog post and receive a customized quote e-mailed to you within the next ten minutes. If you leave your telephone number along with your e-mail you will also receive a call from one of our friendly and knowledgeable auto transport representatives, who will call you to confirm you received your quote and ask you some questions to get some more information to better tailor your quote to your shipment. If you would rather call us, you can contact us toll-free at (954) 796-2023 to speak to one of our staff members about transporting your vehicle today.