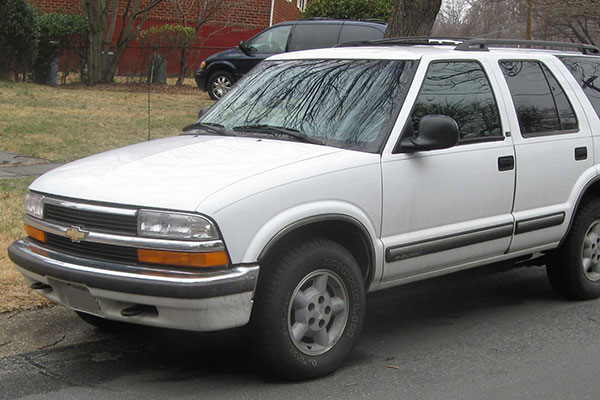 The Chevy Blazer has been a mainstay of Chevy's midsize SUV lineup for years now, and with so many of them on the road today - and many of them different sub models, sizes and the like - it can be difficult for us transporters to get you accurate quotes on your specific Blazer.
Make sure that you have the full year, make and model of your Blazer (we know it's a Chevy, but bear with us here) as well as any specific sub models (such as an LT or an LS or whatever), and definitely let us know if it's been lifted or modified in any way, as that can have a major impact on the types of carriers available.
The Blazer itself is not too large to fit on a standard carrier, though if it's modified it could raise your price a bit by adding weight or height to a stock Blazer.