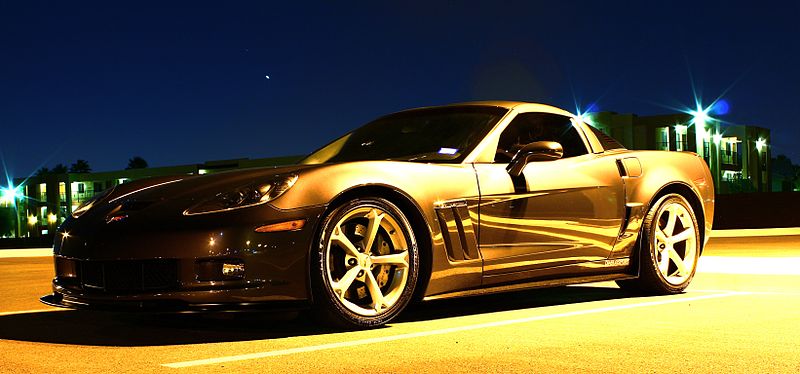 The Chevrolet Corvette is a symbol of freedom for many Americans, particularly those who own them. The Corvette has been in production since 1953 and is one of Chevy's most iconic brands, having seen seven generations throughout its lifetime. The 2014 Corvette marks the start of the seventh generation of Corvettes, and this year Chevy has decided to go in a new direction with the Corvette, trying hard to make it more appealing to the younger generation. It retains its overall sleek design and slender frame, though a new small-block engine capable of over 450 horsepower make it a fairly beastly machine. In another attempt to lure younger buyers into purchasing a Corvette, Chevy resurrected the "Stingray" moniker, which had been retired since 1976.
You Can Trust Us When Shipping Your Corvette
The Corvette, regardless of which generation or year you're shipping, is a car that likely demands an enclosed container. Not all Corvettes are worth the same, but because of the name of the car and its inherent value a Corvette is a worthy candidate of enclosed shipping. Not everyone wants to ship enclosed, and if you don't have the budget for it that's not a problem; your Corvette will likely be just fine on an open carrier if you were to ship it that way, though you can expect to see some dirt and dust on it and maybe a buff or two that needs to be worked out with some elbow grease. Damage that prompts serious repairs via a mechanic or repair shop are quite rare in the auto shipping industry, but many Corvette owners don't want to see the dust and dirt get on their car, which is why they typically prefer the more expensive enclosed option.
Shipping Your Corvette
If you are looking to ship a Chevrolet Corvette, we here at Ultimate Auto Shipping can help. You can fill out our free online quote request form to the side of this blog post and receive a customized quote e-mailed to you within the next ten minutes. If you leave your telephone number along with your e-mail you will also receive a call from one of our friendly and knowledgeable auto transport representatives, who will call you to confirm you received your quote and ask you some questions to get some more information to better tailor your quote to your shipment. If you would rather call us, you can call us at (954) 796-2023 to speak to one of our staff members about transporting your vehicle today.