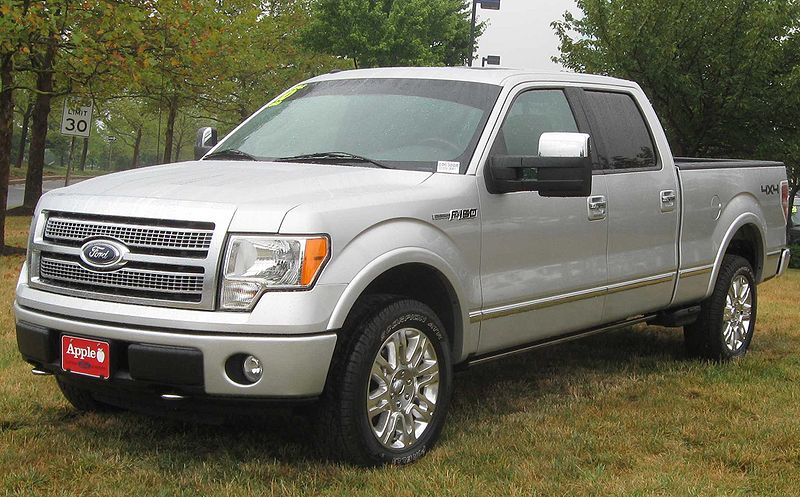 The Ford F-150 has been in continuous production for almost 60 years, and today is considered a staple of the Ford pickup truck line. Originally part of the F-Series trucks (and still considered part today, though officially the F-150 has its own standalone line now), the other F-Series trucks were given the moniker "Super Duty" a few years ago and today sit apart from the F-150. The F-150 comes in several different variants today, and as they vary in size and weight you could see your auto transport prices go up or down depending on the specific F-150 you're shipping. Currently there are roughly 55 different configurations that are available for the F-150; with so many packages and options to choose from, customers can really fine-tune their truck and get exactly what they're looking for.
The Challenges of Shipping a Ford F-150
However, this can make it more difficult for car shippers to really understand just how big and heavy your F-150 is. If you have the dimensions of your pickup truck you should keep them close at hand, particularly when shopping around for quotes or contacting us for a free shipping quote. We may not ask for them, especially if your F-150 is on the smaller end. However, if your F-150 is fairly large by mid-size pickup truck standards, or if it is lifted or made heavier by any additions or options you have included in it, your price may go up. Weight plays a major factor in transport price, which is why pickup trucks and cargo vans generally cost a bit more than small cars and light pickups. It's best to talk to your transportation representative about your specific F-150. Call us at (954) 796-2023 and we'll be happy to answer any questions.
Shipping a Pick Up Truck
If you are looking to ship a Ford F-150, we here at Ultimate Auto Shipping can help. You can fill out our free online quote request form to the side of this blog post and receive a customized quote e-mailed to you within the next ten minutes. If you leave your telephone number along with your e-mail you will also receive a call from one of our friendly and knowledgeable auto transport representatives, who will call you to confirm you received your quote and ask you some questions to get some more information to better tailor your quote to your shipment. If you would rather call us, you can contact us toll-free at (954) 796-2023 to speak to one of our staff members about transporting your vehicle today.