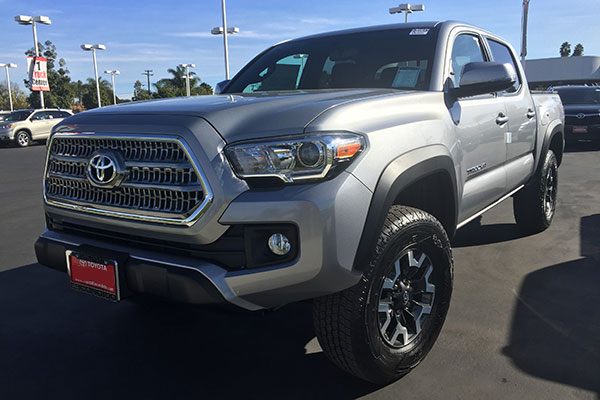 The Toyota Tacoma is Toyota's smaller pickup truck and is designed to be more fuel efficient and economical than the larger pickup trucks out there. Sure it won't beat a Ford F-350 in terms of towing and hauling, but anyone that buys a Tacoma understands that. As they are smaller, they are typically not as difficult to ship, which ultimately leads to less expensive auto transport prices.
The Tacoma is a pickup, however, and could lead to slightly higher prices than what a car or small SUV would cost along the same route; however, the markup would be minimal for a Tacoma unless it's been lifted or made heavier in any way, as that would decrease fuel efficiency for the carrier (which is generally why larger vehicles cost more to ship - carriers have to recoup the additional money spent on fuel).
Call Ultimate Auto Shipping at (954) 796-2023 or fill out our form for a free car shipping quote.