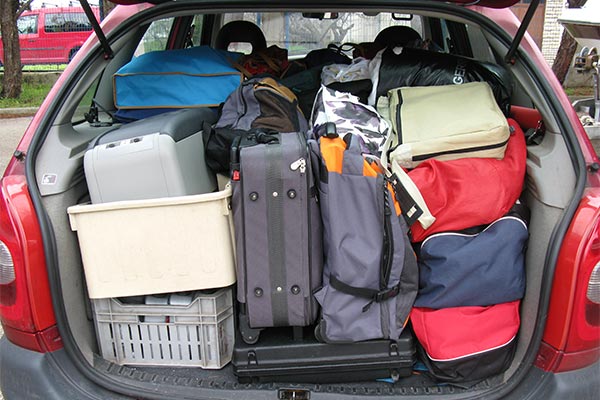 Most companies will tell you that you cannot ship a vehicle if it has personal belongings inside it because auto transporters are not licensed to carry household goods.
Technically this is true, but what you may not have heard is that most auto transport carriers don't care if you have some light items in the trunk of your vehicle. Don't believe people when they say you can load your cab up with stuff so long as it stays below the window - this is inaccurate, and while some carriers may allow it the vast majority do not.
Don't transport anything of sentimental or monetary value - keep it to light items such as clothes and blankets. No electronics and we shouldn't have to say this but please, don't put illicit substances or anything else in your car that could get you or the carrier in trouble.