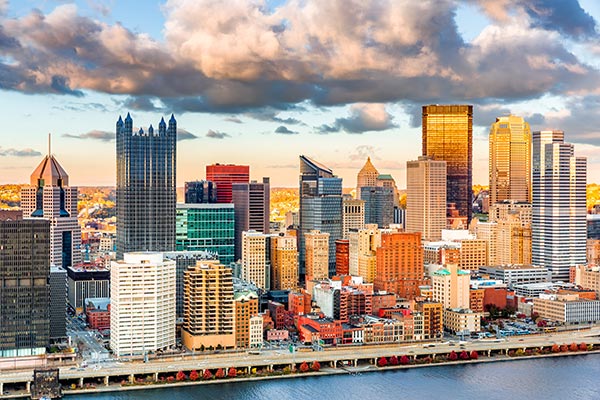 Pittsburgh is one of the largest cities in the state of Pennsylvania and sits along the western border of the state. It is a sprawling metropolis that has been a major industrial powerhouse in the United States since factories began to spring up in the area during the early 18th century.
Over the years the city has had its ups and downs, most recently with the decline of the U.S. automotive industry, which hurt Pittsburgh hard, as well as the less-apparently but still-fading U.S. steel industry, of which Pittsburgh was (and still is) at the forefront.
When transporting a vehicle to or from Pittsburgh, it helps that there are several major interstates, including I-70 and I-80, that pass near the city and with plenty of auxiliary interstates running into Pittsburgh proper, most carriers have a relatively easy time getting in or out of the outskirts of the city.