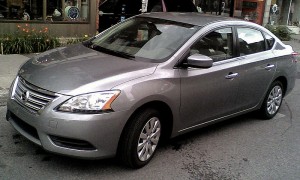 Are you looking for more information about a vehicle that you are shipping? If so, you should probably peruse our helpful car shipping FAQ, which will give you some insights to basic questions about the nature of transporting a car. Whether you are shipping an old car, new car, classic or antique car, these questions likely will pertain in some way to your shipment. For more information about transporting other types of vehicles, please visit our other vehicle shipping articles.
How much does transporting a car cost?
As always, it depends on what exactly you're shipping. Most of the time standard cars carry with them standard prices for auto shipping services, but heavier cars – particularly muscle cars and older vehicles made out of heavier metals – may cost a bit extra. However, because they're still considered a standard-sized car, any price hikes will be minimal at best. Car transport prices generally will depend mostly on where you're shipping from and to.
Can I ship a vehicle that is not running?
Yes. Vehicles that do not run are known as non-ops or in-ops, and are subject to special pricing conditions considering the fact that they cannot be driven onto or off of the transport truck. This means that they will need to be winched, which is a fairly time-consuming process that also takes a lot of energy and exertion. Therefore, auto transporters that operate a winch will typically charge you one or two hundred dollars to use it. This is standard and generally isn't avoidable, but generally any in-op fees will be included in the quote you receive, so you won't be paying any more than what you were told.
Can I ship classic or antique vehicles?
Yes. Typically, depending on the condition and rarity of the vehicle you're shipping, you may want to consider an enclosed auto transport carrier as opposed to the more standard open transport. Open transport is just fine for most vehicles, particularly those that customers are driving every day or using as their daily commuter. Classic or antique cars generally – at least if you aren't looking at totally restoring a junker – are starting to appreciate in value due to their age and rarity, so keeping them pristine is more important. If you're concerned about the safety of your classic or antique vehicle during transport, give us a call and let one of our helpful representatives help you with more information tailored to your specific vehicle.
Should I wash my car before it is picked up?
We actually get this one a lot, and we recommend against it. Having a bit of dirt on your vehicle will actually help protect the exterior of your vehicle from minor dings and scratches during transport. Damage during transport is rare, but it's not all that uncommon to see minor scratches that need some buffing. You can prevent this by not washing your car before it is transported. Any dirt accumulated during transport will only help protect it further, and once it's delivered you can have it washed quickly and easily.
Regardless of where you're shipping or what exactly it is you're looking to ship, we here at Ultimate Auto Shipping are here to help. You can fill out our free online quote form to the right of this page to get a free, no obligation quote sent to you via e-mail. If you leave your telephone number we'll give you a call as well to give you your quote and discuss the possible transportation of your vehicle. You can also call us directly at our toll-free number at 877-796-2023 if you'd like to receive a quote over the phone, or if you would like to place an order or simply ask us some questions. Regardless, we're here to help, so fill out our form or give us a call today.