When it comes to auto transport carriers, there are those that service regional and local areas, and there are those that ship across the country. Nationwide auto transporters are used in the vast majority of auto transport cases, and this article will focus more on what nationwide auto transporters have to offer and how they can help you get the best auto transport services for your specific shipment.
Don't get us wrong – there are times when regional and local movers are definitely better than nationwide auto transporters, but on the whole, if you're shipping a vehicle more than a few hundred miles, nationwide auto transporters are definitely going to be better for you in the long run. Most carriers that operate nationwide operate large, ten-car haulers that are very, very large and built to transport up to ten vehicles at a time. These carriers are often the cheapest you can find, in terms of nationwide shipping, and ten-car carriers haul a good majority of the vehicles that are being transported every day. Hundreds of thousands of vehicles are shipped every single year, and nationwide auto transporters can provide transportation for one car or ten cars at a single time – and any amount in between.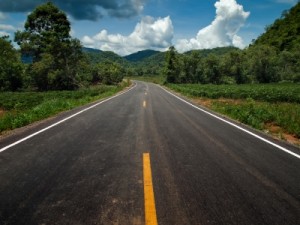 This makes it easier if you're looking for family auto transport services, because more often than not families that are moving across the country are going to need to ship multiple vehicles – many families have more than one vehicle, and shipping multiple vehicles nationwide can be difficult if you're trying to ship with multiple carriers. That's why going with nationwide auto transporters that haul up to ten cars at a time can save not just time but also money – and not just for families. Dealer auto transport services operate much the same way, but instead of shipping vehicles for individuals, it's more of a commercial effort, and if you're a dealer, you should definitely check out the dealer transportation services we offer.
Nationwide auto transporters can ship just about anything, so long as it'll fit on their truck. This includes all coupes, sedans, small or medium SUV's and pickup trucks, minivans, certain types of tractors, golf carts, dune buggies – anything that's roughly the size and shape of a typical automobile. There are nationwide shippers that offer motorcycle shipping services, which are typically cheaper than normal auto transport prices, as well as oversized and recreational vehicle shipping, which can be a bit more expensive and  harder to find.
If you're looking for a quote to ship your vehicle, we can provide you with a specialized quote if you simply fill out our free online quote request form. You can also call our toll-free telephone number and speak to one of our live representatives if you'd rather go with a more personalized approach. Either way, the information you give us will be used to calculate the best possible quote for your specific shipping needs, and if you call into our office during normal business hours you can also ask questions and get more information from our helpful and reliable staff members.