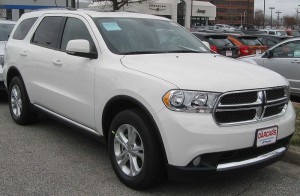 Are you looking for more information about a sport utility vehicle that you are shipping? If so, you should probably peruse our helpful SUV shipping FAQ, which will give you some insights to basic questions about the nature of transporting an SUV. Whether you are shipping an old SUV, new SUV, a compact or a full-size, these questions likely will pertain in some way to your shipment. For more information about transporting other types of vehicles, please visit our other vehicle shipping articles.
Can I ship any sized SUV?
Yes. We can transport a sport utility vehicle of any size or weight, though how big it is will likely impact how much you spend on SUV shipping services. Though much of the price you pay is because of the distance the carrier has to travel, larger or heavier vehicles (than a standard car, anyway) will likely cause a drop in fuel efficiency for the car transporter, which means they have to stop at the pump more often and that means less time driving and more money spent on fuel. You should keep that in mind when budgeting your transport.
Can I ship an SUV that is not running?
Yes, you can. Just like when a car that is not running is loaded onto the back of an auto transport truck via a winch, an SUV that is not running will need to be winched up onto it as well. Unfortunately, sport utility vehicles are typically a bit heavier than a standard car, which means they're harder to wrestle onto the truck with a winch.
Can I ship a lifted SUV?
Yes, lifted SUV's can certainly be shipped. Just like as we said above, however, sport utility vehicles are larger than a standard car anyway, which means they're going to be more expensive to ship along the same route. SUV's that are lifted aftermarket are more difficult to transport, especially if the lift is so high it cannot fit onto the back of a standard truck. If your SUV is lifted in any way, please let your representative know before you book your order so that we make sure you get the most accurate quotes possible.
Can I put things in the back of my SUV?
Typically, the answer to this question is no. Unlike transporting a usual car with a trunk, SUV's have a cargo area, which means that any auto transporter can simply look inside one of the windows and see a whole bunch of stuff. The whole "junk in the trunk" loophole doesn't really work with sport utility vehicles.
Regardless of where you're shipping or what exactly it is you're looking to ship, we here at Ultimate Auto Shipping are here to help. You can fill out our free online quote form to the right of this page to get a free, no obligation quote sent to you via e-mail. If you leave your telephone number we'll give you a call as well to give you your quote and discuss the possible transportation of your vehicle. You can also call us directly at our toll-free number at 877-796-2023 if you'd like to receive a quote over the phone, or if you would like to place an order or simply ask us some questions. Regardless, we're here to help, so fill out our form or give us a call today.