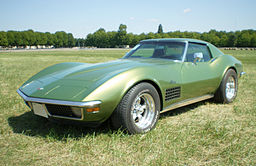 There are several different methods of auto transportation that you can utilize when it comes to transporting your vehicle, but nothing is as surefire and as reliable as door-to-door car transportation. Door-to-door is considered the standard, the status quo of auto transport, as it were, because the vast majority of nationwide auto transporters provide door-to-door services. Simply put, door-to-door auto shipping is when the carrier that is hired to transport your vehicle arrives as close as possible to the pickup address you gave and picks up the vehicle. From there, your vehicle will stay on that carrier until they arrive at the delivery address you provided - or, again, as close to it as possible.
This type of service is easily the most popular because it gives you, the customer, so much more control over the loading and unloading of the vehicle, in the sense that you will be physically present when it is both loaded and unloaded. This is in contrast to something like terminal-to-terminal auto transport, where you have to drop your vehicle off at a terminal where it will sit and wait for a carrier to pick it up. Door-to-door is considered the standard method of transportation in the industry because it is easiest for carriers to transport from one residential location to another as opposed to from a terminal, due to the way that they schedule their pickups and deliveries. That's why most instant auto shipping quotes are for door-to-door, open transportation - it's just the easiest for everyone.
It really is, too. Whether you're looking for car shipping services, motorcycle shipping services, SUV shipping services - it doesn't matter, because door-to-door will almost always be the cheapest and quickest type of service. We mentioned scheduling and the like - carriers need to schedule their pickups and deliveries at least a week out, so every time they pickup or drop off a vehicle it's not going to cost them a fortune in fuel and they can arrange their schedule so that they maximize their profits and minimize their costs. This is the biggest reason why door-to-door car transport is preferred.
We can get you quotes to ship your vehicle door-to-door on an open transportation carrier from anywhere, to anywhere in the U.S. if you simply fill out our free online auto shipping quote request form. Door-to-door shipping is the most common and is considered standard, so if you want quotes for something different you should let us know. The best way to do that is to actually call our office for a free quote, because you'll speak to a live car shipping representative about your shipment and you can let them know what exactly you're looking for, and our friendly staff members will be happy to help you out as best they can. Either way, though - whether you fill out our form on our website or call us at our toll-free telephone number - we'll be able to help you transport your car from wherever it is to wherever it needs to go.