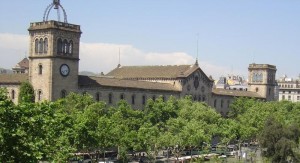 Going off to college for the first time is never easy. Emotionally, financially, logistically, moving from home to a new school can be a daunting prospect, and the last thing that you need to think about is how you're going to get your car to you. This is why we here at Ultimate Auto Shipping provide our special student auto transport discounts - we want to help college-goers out a bit by providing them a bit of money off on the shipment of their vehicle. Whether you're transporting your vehicle to school, from school, first time or last time, we can help you save some money on your next transport.
There's nothing more exciting than getting accepted to a good school. But after you get accepted, what next? You have to get there, and you have to move everything you own and your car and your pet and all that good stuff along with it. We can't really do much about transporting your household goods, but we can tell you that you can put some stuff in the trunk of your car when you hire us to move it for you. Typically we'll say anywhere from 50 - 100 pounds is good; any more and it may cause problems with the auto transport truck's next weigh-in. This is a great way to get some of the more "essential" items to you - some clothes, maybe a bit of bedding, coats and hats - things that you will need immediately. Since car transport usually does not take as long as household moving, you can get your clothes and whatnot a bit early and have something while you're waiting for the rest of your stuff to arrive.
We want to provide the best service we can to all our customers. This means that we make sure we only work with the best carriers in the industry and we make sure that nothing stands in the way of you getting the best transportation service for your vehicle. We understand the importance of your vehicle and we want to make sure that everything goes perfectly when your vehicle is transported. If you are a student feel free to call us for a free quote and let us know that. You can fill out our free online quote request form as well, though your discount probably will not show up in the e-mailed quote price; this is why we recommend calling us to discuss your specific transport. You can call us toll-free at (954) 796-2023 to speak to one of our live agents any time during regular business hours.