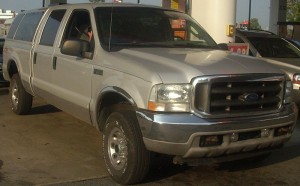 Depending on what type of pickup truck you are looking to transport, prices can be really great or really high. Pickup trucks come in all different shapes and sizes, makes and models - it is a vehicle that is as old as the automobile itself, and transporting one has always been a bit more of a challenge than transporting cars. Pickup trucks are built for work, or at least that's the reason they were invented; they are meant to haul stuff, to tow stuff around, and they need power, pure and simple. Pickup trucks have always been able to do more than the standard automobile because of their additional size and towing/hauling capabilities. But what does that mean for you when it comes to transporting it?
Smaller pickup trucks are, inherently, easier and cheaper to ship. In a world where most automobiles that are transported are small personal cars and the like, really large pickup trucks most likely won't fit on the back of a standard carrier. This can make your shipment more expensive and make it harder for us to find a carrier that will be able to move it. Now, most pickup trucks fit just fine on the back of a car transport carrier, but there are some really, really big ones out there that just won't be able to. This includes many pickup trucks that have been lifted - even small lift kits can push a pickup truck's height over the maximum for a standard car transporter.
If your pickup truck is too big to fit on a standard carrier, we will most likely have to find a flatbed carrier to haul it for you. Flatbed carriers are more expensive and not as readily available as standard auto shippers because they specialize in a select clientele that transports heavier vehicles. As there are usually not many people in need of flatbed services, there are not as many carriers and typically they will charge a lot more for a heavier vehicle because of how much fuel they cost the carrier to burn in order to transport it. Unlike open or enclosed transport, flatbed transport for pickups and the like is not a service you can just ask for; we're going to find the right carrier for your specific vehicle because that's our job and that's how we operate. If your pickup can fit on the back of an open carrier, that's fantastic - we'll find that for you and save you a few bucks. But if it can only fit on a flatbed carrier, we'll let you know what the cost and availability will be ahead of time. For more information about pickup truck transport services, read our helpful pickup truck transport FAQ page.
Regardless of where you're shipping or what exactly it is you're looking to ship, we here at Ultimate Auto Shipping are here to help. You can fill out our free online quote form to the right of this page to get a free, no obligation quote sent to you via e-mail. If you leave your telephone number we'll give you a call as well to give you your quote and discuss the possible transportation of your vehicle. You can also call us directly at our toll-free number if you'd like to receive a quote over the phone, or if you would like to place an order or simply ask us some questions. We're here to help you with all your auto shipping needs.