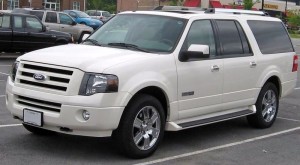 When you are shipping a sport utility vehicle there are some different factors that can have an affect on your overall auto transport price and availability of an auto shipping carrier in regards to your SUV. In this helpful article we'll break down some of the most important things that you should be aware of when it comes to transporting your SUV and how you can make your shipment the best that it can be.
For starters, sport utility vehicles come in a lot of different sizes. From small-time crossover SUV's to full-size sport utility vehicles, there's an SUV out there for everyone, regardless of how big you like your car. They bring together some of the best facets of cars and trucks – they are able to haul and tow quite a bit, depending on their size, and with plenty of cargo room to spare. Many sport utility vehicles also act as a personal transport, with many able to fit up to eight people inside at a time. Their versatility make them popular, but sometimes just because a vehicle is popular doesn't mean it's easy for car shippers to transport them.
Smaller sport utility vehicles shouldn't have any problems fitting on the back of a standard open auto transport truck. Actually, most SUV's shouldn't have a problem, even the larger ones, though the larger ones will probably cost a bit more money because they do weigh more, and weight can have a big impact on your auto transport price. Lighter vehicles do not cause the carrier to burn as much fuel as heavier vehicles, so on a per-mile basis lighter vehicles are cheaper to ship. Heavier vehicles require more fuel per-mile to transport, so in order to compensate for the extra diesel burned car carriers will charge a bit more. These are known as oversize or overweight vehicle shipping fees, and some can be as high as $350, depending on what you are shipping. Most sport utility vehicles have small overweight vehicle shipping fees attached to them, with the largest of them usually going no more than $250.
If your sport utility vehicle is lifted or modified in any way, please let us know when you call us to book your order or for a free quote. Lifted vehicles are not only taller but are often heavier than their stock counterparts, and even if the lift is only a few inches it could push your SUV over the height limit and force us to find either an enclosed trailer to move it or a flatbed carrier that can ship it for you. Please do not tell us it is not lifted or modified if it really has been; misrepresenting your vehicle can lead to big problems down the line, especially if we book your transport with a carrier just to find out your vehicle is too big for it. That's a problem, and can lead to some serious fees, higher prices or just a flat-out canceled order. Learn more about our SUV shipping services by also visiting our SUV shipping FAQ.
Regardless of where you're shipping or what exactly it is you're looking to ship, we here at Ultimate Auto Shipping are here to help. You can fill out our free online quote form to the right of this page to get a free, no obligation quote sent to you via e-mail. If you leave your telephone number we'll give you a call as well to give you your quote and discuss the possible transportation of your vehicle. You can also call us directly at our toll-free number if you'd like to receive a quote over the phone, or if you would like to place an order or simply ask us some questions. We're here to help you with all your auto shipping needs.