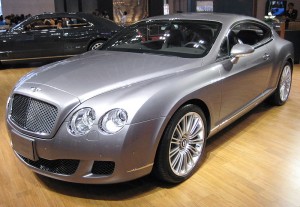 Any type of small car, whether it's a coupe, sedan, mid-size or full-size or subcompact, is considered to be standard fare in the auto transport industry, and as such you will find the lowest automobile transport prices for standard cars. Most vehicles are shipped on open auto shipping carriers, which come in all different sizes but most can handle ten cars at a single time. These are the standard carriers in the auto shipping industry, and you can't get much more standard than a regular car on an open auto transport carrier. We recommend open shipping for the vast majority of cars that we ship. Open carriers do expose the vehicles on them to the hazards of the road, but it is typically no more risky than if you were to drive the vehicle along the highway yourself (though without the added mileage and wear and tear, of course).
There are some vehicles, however, that are too expensive or valuable to be transported on an open carrier and exposed to all those things – these vehicles would benefit from the use of an enclosed auto shipping carrier, which protects the vehicle from the hazards of the open road by securing them inside an enclosed transport container. Enclosed shipping is generally more expensive than open transport and as there are fewer enclosed transporters on the road it may take longer to find an enclosed carrier to transport your vehicle.
Make sure to have the year, make and model of your vehicle handy, and if you can have the VIN number and the color ready to give to us when you call that would be great. We may or may not ask for it – some carriers want certain pieces of information that others don't, so please be sure to have all the particulars regarding your vehicle handy when you call. We want to make sure that you get the very best auto shipping services we can provide, and there may be more information that we may ask about when you call us for a quote or book your order with us. Read more about our car shipping services via our helpful car shipping FAQ as well.
Regardless of where you're shipping or what exactly it is you're looking to ship, we here at Ultimate Auto Shipping are here to help. You can fill out our free online quote form to the right of this page to get a free, no obligation quote sent to you via e-mail. If you leave your telephone number we'll give you a call as well to give you your quote and discuss the possible transportation of your vehicle. You can also call us directly at our toll-free number if you'd like to receive a quote over the phone, or if you would like to place an order or simply ask us some questions. We're here to help you with all your auto shipping needs.