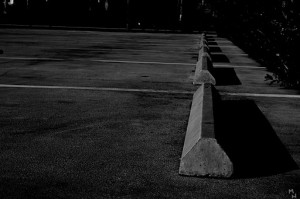 Terminal to terminal car shipping is a slowly disappearing method of auto transportation, but it's one that a lot of people surprisingly are interested in. It's not necessarily the fastest nor the best method of transportation in this industry of ours, but it's definitely better for some situations than standard door-to-door auto transport services. The number of reasons why you would want to use terminal shipping is somewhat small, but hey - that's life. We can offer terminal-to-terminal transport to or from select locations; however, the number grows smaller every day, so make sure to call up and find out where the current terminals are located so you aren't left thinking you have something setup when you really don't.
Terminal to terminal car shipping is best reserved for customers that are looking to save as much money as possible without going with a standby shipping service (which is a whole different ballgame entirely, and one that we here at Ultimate Auto Shipping do not offer). Simply put it is when you physically take your vehicle to a location where you can drop it off and they will store it for you until your vehicle is ready to be picked up by a carrier. Not all carriers like to pickup or deliver to terminals, as they usually do not make as much money off terminal shipments - not only that but it hampers them in term so of where they can ship to or from and restricts their access to various routes. Therefore most carriers that do run terminal routes usually do so either on a regular basis between two terminals - a rarity, to say the least - or they will do it only when they have no other option.
This, when it's all boiled down, means two things for you: while it makes prices lower, it does increase the amount of time you're probably going to spend waiting for a carrier to pick you vehicle up. Normal pickup windows are anywhere from one to seven days from the day you first book your order, but with terminal shipping it can take anywhere from two to three weeks just to find a carrier willing to do it. It's a good thing that where carriers are changes every single day, so if you do ship terminal to terminal someone will eventually come along and pick your vehicle up. However, it may take a bit to actually get it picked up. If you're looking to save money and don't care about waiting times for pickup, terminal shipping is probably what you're looking for.